deLorimier Winery Farmstay
Immerse yourself in the agricultural and winemaking legacy of Sonoma County at the deLorimier Winery Estate, nestled in the heart of Alexander Valley. Our extensive winery grounds encompass a charming 3-bedroom cottage, along with two King Suites designed perfectly for those seeking a retreat surrounded by the vines.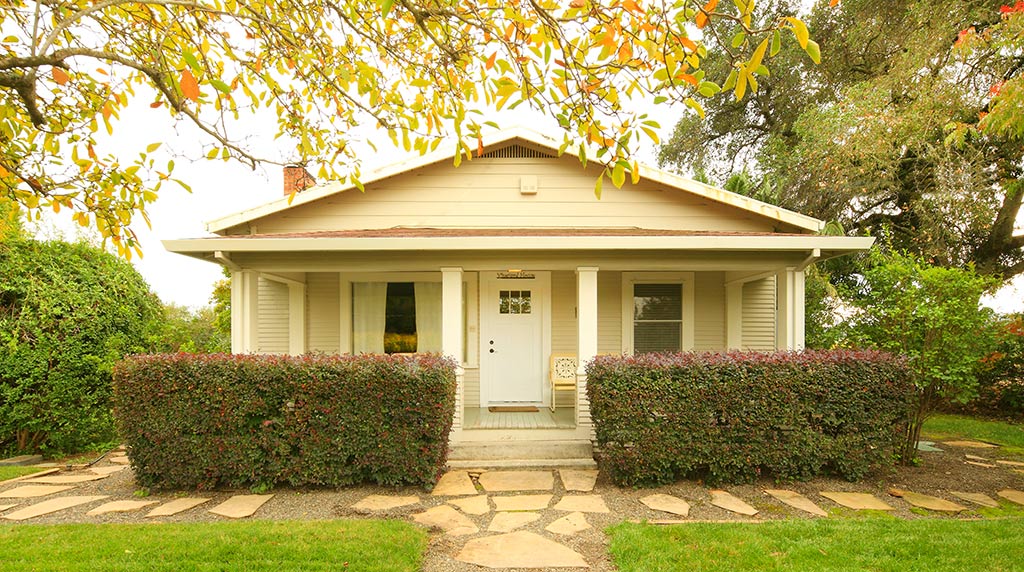 Experience a Farmstay Tour and Tasting
Indulge in the captivating world of deLorimier Winery's Farmstay, where we invite you to deeply immerse yourself in the time-honored viticultural heritage of the Alexander Valley. Embark on a comprehensive estate tour led by our knowledgeable winery educators, where you will trace the journey of winemaking from vine to bottle. Following the tour, relish a tasting session at our tasting room, savoring a selection of wines crafted using grapes from our very own estate. This personalized tour is a complimentary part of your stay, designed to provide a truly enriching experience.